Germany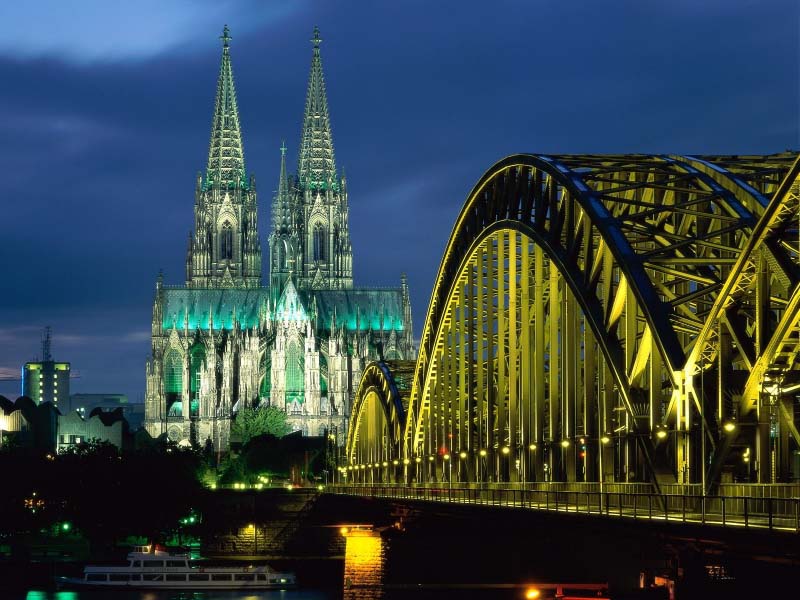 The philosophy of learning and its timely execution finds expression with Germany which is one of the very few developed countries epitomizing the universal spirit of learning especially in the fields of Engineering, IT, Management, Science, Medicine, Architecture and Creative Communication. Study Abroad Germany has been a hub of various significant activities pertaining to developments and innovations in these areas of study programs for students and professionals the world over. The growth and progression in these areas have been stylized to the extent that it has become a yardstick judgment for students claiming or aspiring to be the BEST in the international arena.
Most interestingly, the growth and success Germany's learning centres have achieved in these areas has proved very infectious for ambitious people endeavouring to fashion success in their respective countries. After all, learning and teaching is not just about showing way to your fellow citizens but to the people in other parts of the world as well for ultimate betterment of education. And Study in Germany has been a front runner in doing so with zeal and gusto.
Multi-cultural heritage of Germany is another factor which makes learning conditions effective and favourable for people who believe in understanding and sharing different perceptions on various aspects of learning.

If the trends the world over are any thing to go by then specializing in customer-centered cultural change to meet the ever-changing dynamics of today's corporate world should be the most stimulating experience for any genuine professional who likes to raise his own bar to achieve success.
That is where various study programs in Germany's leading colleges and universities have heightened the importance of quality education with very high global acceptance. On a broader perspective, one realizes that Study Abroad Germany is one of the most sought after options for aspiring overseas students for the simple reason that the talent is honed here the best possible way to suit changing trends of international market.
Why Study in Germany
World's 3rd largest economy, Germany is second to none in exports and R&D. Germany is also India's most important EU business partner, especially for machinery, automobiles, chemical and electrical products as well as IT. The economic co-operation between the two countries is increasing and emphasizes the economic power of Germany in Asia. With more than 300 institutions of higher education it is one of the leading countries in the field of research, science and technology.
Excellent Academic Standard –
The world-renowned tradition of German Universities dates back to the 14th century and ensures an outstanding level of education and research. Products of German companies, especially machine tools, motor vehicles and electrical engineering products are leading in the international market.
Germany provides the best and the most cost-effective study options for aspiring overseas students. Universities are state-funded, therefore, mostly no tuition fee is charged. You only need to bear for your living expenses, such as accommodation, food, transport and health insurance.
Attracted by international study programmes and excellent research opportunities, each year more than 2, 50,000 international students (12 % of all the students at German universities) come to Study in Germany and for research. Study in Germany also means being part of an international, highly qualified academic community.
Germany is arguably the only country in the World where completion of study programs in Universities is smoothly followed by paid internship in top MNCs that eventually lead to full-time placement. Close ties with companies like Daimler-Chrysler, SAP, Siemens, BMW or Bosch will increase your career prospects.
Students are allowed to stay on and work for 1 year after completion of their study programs. Your work permit could be further extended by your employer.
Germany's strong economic position has also led to the use of German as the preferred language of commerce in a number of Eastern European countries.
Learning German language will open the doors to many of the major cultural centers of Europe: Berlin, Vienna, Geneva, Zurich, Frankfurt, and Munich.
Permanent Residency within 5 years of working full-time in Germany.
German Immigration option also opens since Jan 2005.
Hassle-free minimum documentation visa process and generally no financial documents required.
Part-time jobs allowed 20 hours per week making learning and living conditions easily affordable.
Quality …

The standard of teaching and research in German universities is ranked among one of the best institutions in the world.
Germany has close business relations with India …

For the past two years, the bi-lateral trade between India and Germany is growing at a dynamic average rate of over 20% and the trend seems to continue.
German investment in India …

German industry has always been more than a supplier of goods to India. It presents itself as a creator of new jobs in India. Periods of high exports were always accompanied by large flows of investment and technology. The new spurt of German exports to India has led to an equally impressive boost in new investment and technical cooperation projects.
Among foreign investors in India, Germany was the third largest in the year 2005-06 with a volume of 303 Million USD. SAP, Bosch and Siemens are only some examples of companies investing heavily in India.

Learn a second language …
Programs are exclusively taught in English. Therefore German language skills are not a prerequisite for starting your studies. If you are willing to learn German, you also have the opportunity to join the German Language Courses at the University, which are free of charge. A good command of German will expand your advantage on the job market in case you consider working for one of the approx. 700 German companies in India.
New German immigration law …
Since 2002 Germany has a new immigration law. As a foreign student you will receive a study visa. With this visa you are allowed to work 90 days or 180 half days in a calendar year. This right is not restricted for campus jobs like in the US. After your graduation you have the right to stay in Germany for one year. During this time you can concentrate on job-hunting. A permanent residence permit will be guaranteed after having been successful in finding a job.
…..Commit yourself to German culture and you will be miles ahead compared to high-potentials graduating from other countries
Universities in Germany
University of Munich
Technical University Munich
University of Heidelberg
University of Bonn
University of Goettingen
University of Frankfurt
University of Freiburg
University of Muenster
University of Tuebingen
University of Wuerzburg
University of Hamburg
University of Kiel
University of Koeln
University of Mainz
RWTH Aachen University
Technical University of Berlin
University of Bochum
University of Duesseldorf
University of Erlangen-Nuremberg
University of Halle-Wittenberg
University of Leipzig
University of Marburg
University of Stuttgart
Technical University Darmstadt
Dresden University of Technology
University of Bielefeld
University of Bremen
University of Duisburg-Essen
University of Jena
University of Karlsruhe
University of Konstanz
University of Regensburg
University of Ulm
Hannover Medical School
Technical University of Braunschweig
University of Bayreuth
University of Giessen
University of Greifswald
University of Hannover